"When I first came to Canada [I had] a lot of stress because I changed my city, my country. But now I feel very comfortable, especially when I came to this church."" - Lodi Ghossen, recently arrived in Ottawa.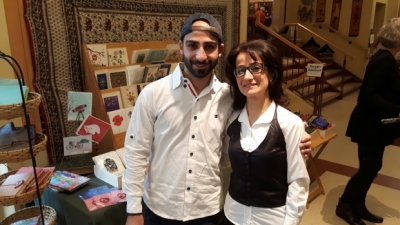 As seen in CBC news posted: Dec 01, 2017
Every year at this time, the Ottawa Mennonite Church holds a fair trade Christmas market, with proceeds going to the Ottawa Food Bank. Volunteers make it all happen.
This year, one group of volunteers has a special reason for wanting to give back.