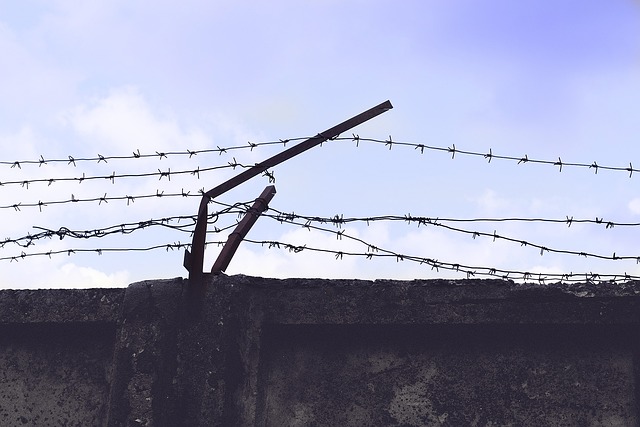 The situation for refugees in Bangkok has always been precarious. Thailand is not a signatory to the 1951 Refugee Convention nor its 1967 Protocol which represent the legal basis of all international dialogue regarding refugee protection.
The UNHCR estimates there are approximately 5,000 urban refugees and asylum-seekers in Thailand today. Many of those are Pakistani Christians who were falsely accused of blasphemy and subsequently ran for their lives. Many have been in Bangkok now for 10 years or more.
They cannot work, their children cannot attend school. They are at constant risk of being stopped by the immigration police and sent to the Immigration Detention Centre (IDC) - a notoriously overcrowded, inhumane prison for those who are in the country illegally. The fact that they have run there to save their lives and the lives of their children doesn't matter to the authorities. They will be incarcerated - women and children included if they are caught.
But Canadian churches can do something.
In 2016 the BBC produced a documentary about the plight of Pakistani Christians in Bangkok. If you haven't seen that yet, it is worth your time.
During Covid, several families managed to get out on bail, but today those bails are being revoked. This past month has seen email after email coming to my desk pleading for some kind of proof that a sponsorship is in process so they don't have to return to "that hell."
Life Raft's director is on the ground in Bangkok and wrote:
Many of you are aware of the changes the IDC has made regarding bail. These changes are incredibly disheartening and affect our refugee friends. During challenging times, we walk with our friends and cling to God, his wisdom, and his ability to do the impossible.
The detention center (IDC) is recalling bailees who do not have UNHCR status or do not have a resettlement path through private sponsorship.
The IDC is asking recalled refugees to prove that they will be resettled to a third country whether through private sponsorship or UNHCR.
Any AGC church that starts a sponsorship today can provide that proof for a family - providing them a durable solution in the long run, and keeping them out of the IDC while that application is being processed.
Kohath* fled to Thailand after being kidnapped and tortured as a teenager. His uncle who refused to accept Islam was simply shot on the spot. Not long after, Kohath's entire family followed him to Bangkok on 6-month visitor visas. There was no way for them to live safely in Pakistan. On Dec 24, 2019, the entire family was arrested for being in Thailand without a valid visa and spent the next 3 years in the hell-hole that is the IDC. A local NGO arranged for their bail and they have been out on bail for the past 7 months. Without a sponsor, their only option will be to return to the IDC again. Kohath wrote:
"We need prayers and help maam. Please be with us, encourage us. We are all very talented. My mother is nurse, my father is nurse, my sister studied medical. Please help us to take us out from here."
Naseer* is a new contact for me. He has a friend outside the IDC who loans him his phone on occasion. He writes:
"I live in Bangkok since 2013. I came to Thailand because I'm a persecuted Christian That's why we left Pakistan.
I'm currently in Thailand with my younger brother. A few months ago we were arrested by the Thai immigration for overstaying. I am currently at the Immigration Detention Center. We don't have a refugee sponsorship. If we get a sponsor, Immigration will release me on the bail. Please support us in this difficult area of our life. We request you to help us get a sponsorship."
Asahel* was 6 when his family fled to Thailand. Today he is 16 and is sending emails looking for sponsors for his family. Asahel wrote:
"My name is Asahel. I am 16 years old, and for 10 years me and my parents and my brother are living in Thailand. We are from Pakistan and we ran from Pakistan due to blasphemy accusations against my parents. We ran to Thailand for refuge but the UNHCR in Thailand took a long time on our case and after 9 years they closed our file. We can't go back to our country because of the blasphemy on my parents. In 28/11/2022 me and my brother were arrested by immigration and we stayed in IDC around a month, but by the grace of God some NGO help us to get bailed out. Soon my brother is turning 18 and because of that, he have to go back to IDC. Because those who are under 18 their bail is free, and when they turn 18 they have to renew their bail. And now we heard news that those who don't have any sponsor or any kind of resettlement they are keeping them in IDC. Kindly please help our family for sponsor."
The AGC has spaces. Any AGC congregation that is willing can provide a life-changing chance to a Christian family who have been forced into these impossibly difficult circumstances simply because they would not denounce Jesus to accept Islam.
Our brothers and sisters in Christ need us to reach out a hand to help them. And, as is so often the case in God's economy, in helping them we discover that they have something we don't. As time goes along, we find ourselves being blessed and helped in ways we couldn't have seen.
Email This email address is being protected from spambots. You need JavaScript enabled to view it. today to talk about what your church may be able to do.
*All names have been changed.