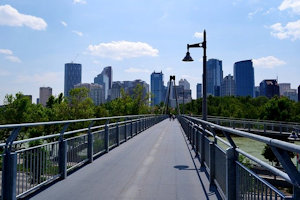 ADDITIONAL INFORMATION: Calgary, AB
COUNTRY OF ORIGIN: Iraq
FAMILY SIZE: One
The 37 year old newcomer arrived in Canada in March 2018 with her mother, sister-in-law and two nephews (JAS profile #19-0081).
The newcomer is a survivor of trauma and torture and has suffered from tremendous psychological stress and mental health issues.
She is responsible for taking care of her elderly mother, who also suffers from mental health issues and has physical health problems, along with her two younger nephews and shares the responsibility of running the household with her sister-in-law.
A sponsor would be able to provide the necessary emotional and social support to reduce the newcomer's feelings of isolation and help her access community resources, increasing her confidence and independence which could relieve some of the pressure of caring for her mother.