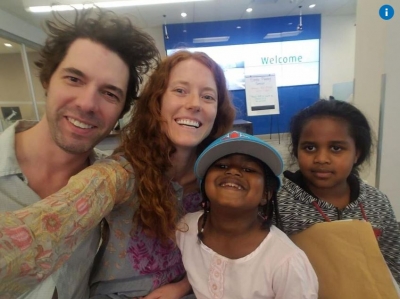 This is not specifically an AGC story, but it is a Canadian story.
In the summer of 2017, Natasha Carew and Sean Ritchie got married and decided to forgo wedding gifts and instead encouraged their guests to help raise $26,000 to sponsor a refugee family through the BVOR program, and give them a new life in Canada.
Their story was written up in The Star after the Sudanese family they were matched with had arrived and settled in Toronto.
Looking back on their experience, Natasha and Sean wish others their age were doing more to bring forcibly displaced families to Canada. They understand that it could just as easily be us looking for a new home to resettle in. They both work full-time, and found the time commitments to be very manageable as they worked with their team.
The newspaper article link above and the YouTube video below are worth the watch, and worth sharing. Enjoy, and be inspired!