"Everybody wants a safe and happy life. That's all I wish for my family, too." - Kevork Eleyjian, 28-year-old Syrian recently arrived in Montreal.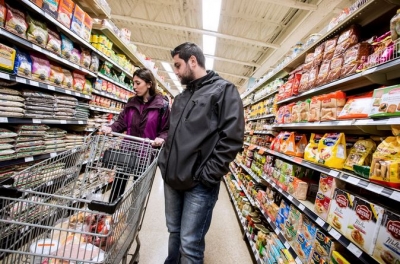 Written By: Marc-André Cossette Based in Ottawa, Canada
Wearing earplugs and protective gloves, Kevork Eleyjian hauls glued-wood veneers to a large machine on a noisy factory floor, shaping thin composite sheets into curved seats.
The 28-year-old is among 15 Syrian refugees starting their lives over with jobs at the Seatply Products Inc. factory in Montreal, Canada. Kevork has an affinity for such tasks. "In Aleppo, my father and I used to make truck parts," he explains.
Kevork, his three sisters and brother-in-law reached Montreal via Lebanon in December, under a Canadian Government programme that has resettled more than 26,000 Syrian refugees in under six months.
Of Armenian descent, Kevork's close-knit family were active members of Aleppo's Christian Armenian community before war broke out five years ago. "We had work, a home, a business," he recalls. "Everything was normal."
Read their story on the UNHCR website here.