AGC Settlement Handbook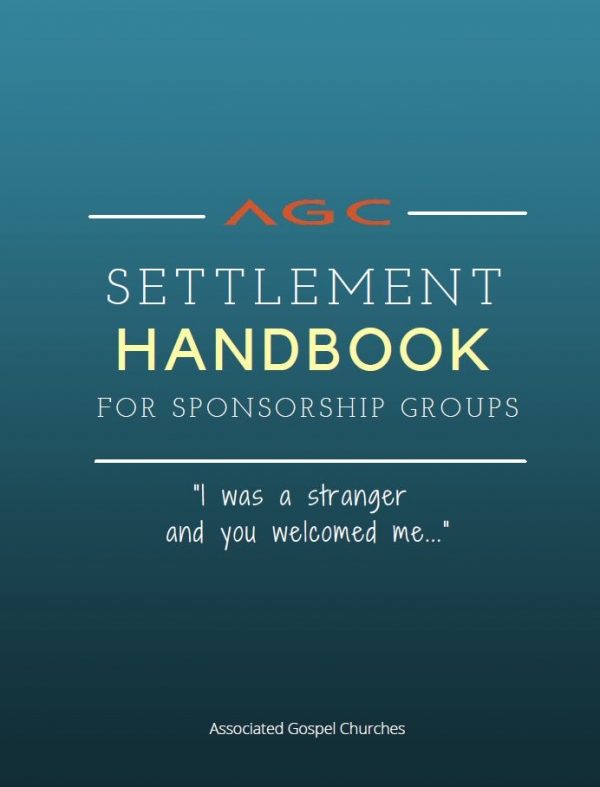 Much of the practical preparation that goes into welcoming a former refugee family to their community needs to be done by sponsors pre-arrival. The 72-page AGC Settlement Handbook will be the key resource to ensure sponsors have asked the right questions and are prepared. Chapter titles include:
Pre-Arrival Preparations
Considerations for Successful Settlement
Week of Arrival
First Month
During the Year
Preparing for Independence
After the Settlement Year
Core Teams should plan to read through the handbook together in the months prior to arrival, discussing the topics together in light of their specific situation.
This is an internal handbook, created specifically for all our sponsor groups located across Canada. If any content is unclear, or if you notice something that should be included, please This email address is being protected from spambots. You need JavaScript enabled to view it. so updates can be kept relevant and useful.
Monthly Sponsor Meetings
Once an application has been submitted and sponsors have been approved, teams are invited to attend a one-hour monthly meeting for all groups sponsoring with the AGC. During these meetings sponsors will receive updates, be reminded of key settlement components, and learn from one another as experiences are shared from different stages of the sponsorship journey. These meetings are an opportunity for us to learn from one another - to share the joys and the frustrations - better equipping all of us as we anticipate working with newcomers.
Email reminders are sent to the Team Lead who should attempt to ensure one or two people from their team attend each meeting.