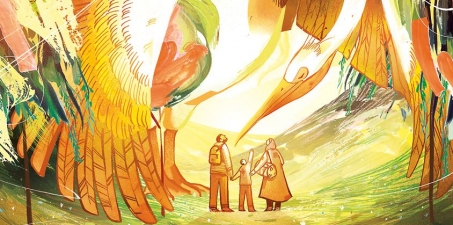 The EFC (Evangelical Fellowship of Canada) has published an article written by Joel Arndt in Faith Today, Nov/Dec 2017 that recounts the impact that churches have had on resettling refugees through both the Private Sponsorship Program and the Blended Visa Office Referral Program.
Looking back on what some churches have accomplished thus far, it doesn't seem to matter whether the communities are large or small, whether there are ample resources or no budget for sponsorship at all, God's people have stepped out in faith and prayer to help resettle more than 3,500 refugees in Canada.
And the consensus from those who have walked this journey is that the blessing of sponsorship goes both ways. Yes, the new-comers receive a new lease on living - the opportunities for education, and simply being able to live life without the fear of war and all its atrocities - but the churches have been blessed as well, even with the challenges.
You can read the full article here.