Australian Diaspora Steps Up
Ads-Up Canada is a group of Australians and Canadians working to sponsor Manus and Nauru refugees who have been detained indefinitely by the Australian government. They are looking for partners in Canada after refugee resettlement was cut so drastically by the USA.
I first heard about Manus Island after receiving an email several months ago from a refugee who had been stranded there. It was a disturbing note as he described living conditions on what was essentially a prison island. I had never heard of such a place, and it didn't sound like something the Australian government would allow, so I went looking to see what I could learn. The facts are more painful than I could have imagined.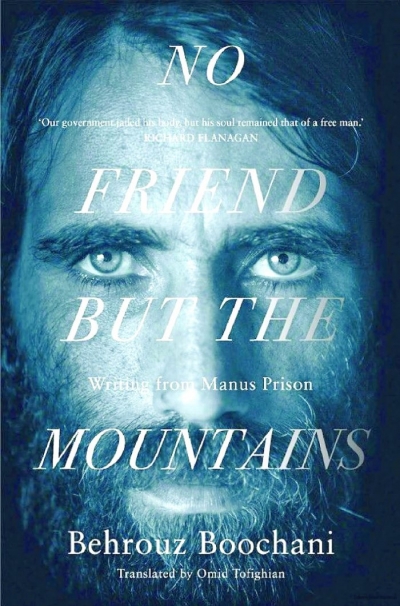 CBC radio As It Happens host, Carol Off, interviewed a detainee in June 2019. You can listen to or read the transcript of that show here. Writer Behrouz Boochani wrote a book about his experience on Manus by sending a series of text messages on his smuggled cellphone to his transcriber in Sydney. Boochani's book No Friend But the Mountains won the Victorian Prize for Literature in February 2019 and the $95,000 prize that goes with it. What sickening irony that he was prevented from leaving Manus to receive the prize in Australia! In November of 2019 he was invited to New Zealand on a 30 day visa to attend a Word Festival in Christchurch. He may be on his way to freedom after 6 unimaginable years, but others are still being held. Time Magazine has reported on Manus over the years. Some of their articles are disturbing, so be prepared. I share these with you because it is always better to know the truth than to be in ignorance.
When I heard from Ads-Up this week, I thanked God that someone has seen what is happening and have found a way to DO SOMETHING to free these men. And we have the opportunity to collaborate with them!
Ads-Up is raising money and even putting together settlement teams in some parts of Canada. As AGC churches, we can partner with them to bring "another one" to freedom. You are not too small, and you are not too isolated to bring hope to a refugee who has no other option to live freely. NO. OTHER. OPTION.
You will need:
5 people who are committed to the sponsorship both pre- and post-arrival (18 months - 3 years in these cases.)
to be willing to either raise the funds, or hold funds in trust on behalf of others, to be dispersed over the 12 months of settlement,
those 5 to take training and be screened prior to the refugee's arrival.
to be ready to support your Core Team as they walk with the newcomer during the 12 months of settlement after arrival.
As churches, this is the work we do! We help. We bring food. We provide warm clothes and a hot meal. We show up. We encourage. We walk alongside in the difficult journeys. Because Jesus called us to follow Him. And He is with the vulnerable and the forgotten ones.
Contact us anytime if you have questions or would like to discuss what a church needs to sponsor someone today.