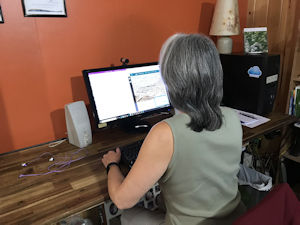 Among the many emails I received in January 2019, one was from a young father named Mahdi,* a Syrian refugee in Jordan with his wife and their 2 young children. His mother fled with them when they left Syria. I do not know what happened to his father. He has not said, and I have not asked.
Over the course of the year we have become friends of a sort. He has internet access and time, so he has learned alot about Canada. Unlike others, he knows that it is not winter all year round in Canada!
"I know that Canada has a summer, but with nice temperatures, Canada's winter is warm like the hearts of Canadians and the gentle autumn like the smiles of Canadians and spring gives the fragrance from the heart of Canadians and the summer is as beautiful as the morals of Canadians, a tribute to the land that received the stranger and refugees gently and generously from all over the earth."
If he ever makes it here and spends a winter in any part of Canada other than Vancouver Island I expect he may describe it differently!
On the other side of the world, Jordan is one of the countries most affected by the Syrian crisis. As of May 2019, Jordan was hosting the second highest share of refugees per capita in the world! There are currently over 755,000 refugees in Jordan - 16% live in three camps (Za'atari, Azraq and Emirati Jordanian Camp), and 84% live in urban areas.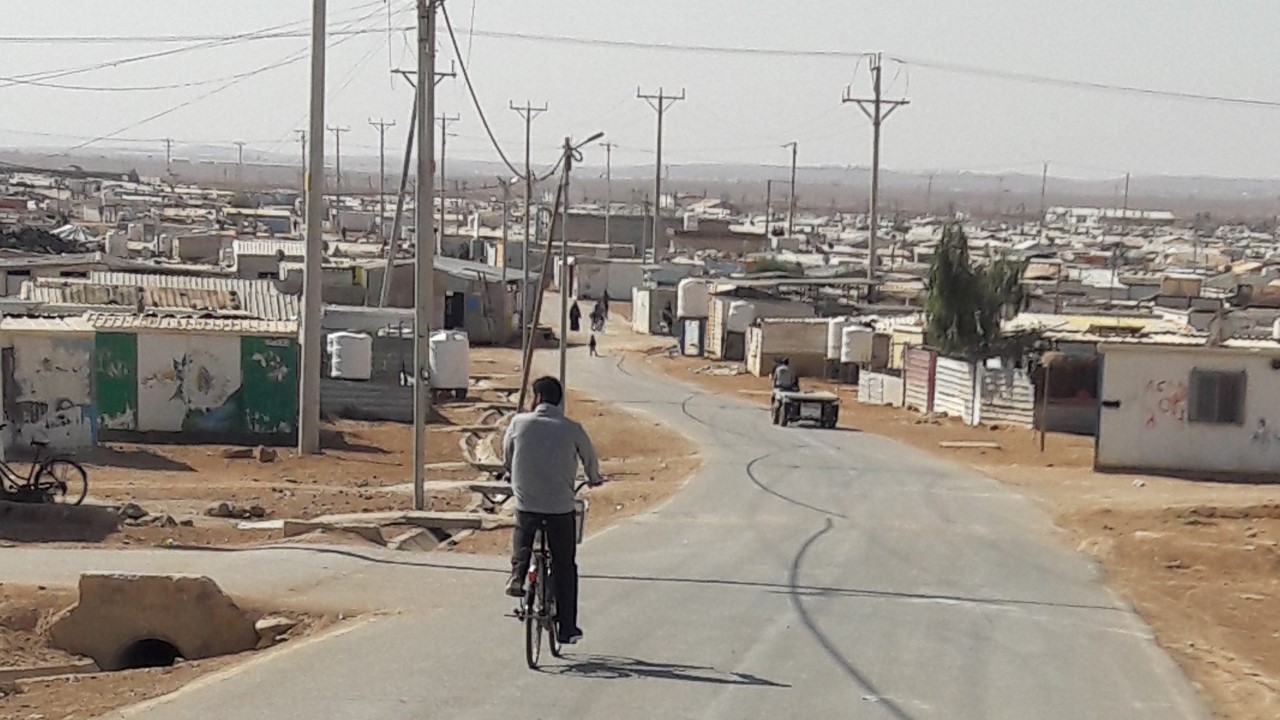 I asked Mahdi if he could tell me about life in Za'atari, about life in a refugee camp. He took this photo for me, and wrote the following:
I don't know where to start talking. But I will talk transparently and briefly.
I'll start by talking about the camp and the services. Everyone lives in mobile homes, and over time these houses have been installed (replacing the tents seen in previous photos) and housing numbers are taken and coordinated well. The camp has a good infrastructure built to accommodate the event, and over time there have been markedly improved road networks. Parts of the camp as well as each house has a sewage network and a water network to provide all homes with water continuously every week once and connected electricity supply homes every day 12 hours. There are health centers for treatment and medication as much as possible and there are schools for all stages of education and all these services are free. Every month there is help to cover some of the food needs. The Jordanian people are a good, welcoming and curious people who have done their best towards the refugees, but the possibilities are limited in numbers, especially since there are two camps other than this, in addition to refugees living in urban areas.
Work. Of course all the services provided are not enough to live as required. For that there must be work. The Syrian people are a great people with a history, a people that love work and achievement and who do not give up easily. The workers are distributed according to the existing possibilities. Some work in the camp on a voluntary basis in security and adding homes. Some work in the field of infrastructure along with the associations present here and some work outside the camp under work permits in agriculture and factories. They bring a good return to their families. Others choose to reside in the camp and run simple shops with simple capital and with time they have managed to create a simple popular market that meets all needs. The return of these shops may be simple but they help their owners to secure some of their needs. Of course not everyone is able to find those opportunities to work.
Refugees here are common people and vulnerable. They had no choice but to flee and leave their homes without feeling guilty for what they are now. The problems facing refugees are instability and an uncertain future. They have refugee status, but that is small consolation with few benefits. There is no point to look to the future or return to memories. It all hurts. Refugees try to forget everything in search of calm and to stay away from stress. If you dare to dream of the future, you find yourself confronted by the harsh realities of your present situation in which you have no options. We wish for good with brightness every day new, but we wake up still here. Nostalgia and beautiful days remain a source of depression and misery.
However, the refugee tries to find a way to start a new life in a new land. Canada has a good reputation among refugees. Resettled refugees in Canada talk to their families about the hospitality and well-being of foreigners. Canada is always mentioned when it comes to hospitable peoples, and refugees praise the successful examples of people resettled in Canada.
*Names have been changed to protect identities.