In his own words, this is the story of *Patience who fled home as a young child, and who is now raising his own family in a refugee camp.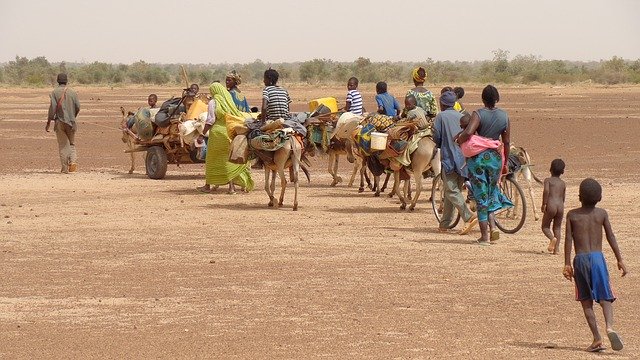 I am a Christian. I have been in refugee camp since I was 5 years old. Kakuma refugee camp is my third refugee camp.
When I was 5 years old, there was civil war in my country (BURUNDI) going on. My parents took us out of the country to the neighboring country of Tanzania. There we were taken to a refugee camp called MUYOVOZI. I was still young but as I grew up our parents told us everything that happened in Burundi that led to us becoming refugees.
Eventually we left MUYOVOZI refugee camp. We were taken to another camp called MTABILA refugee camp because MUYOVOZI seemed full. We lived for many years in MTABILA REFUGEE CAMP.
We would feel comfortable and very happy to grow up in our own country, but the situation never allowed us to do that. We wanted to go back to our country but our parents told us about everything that made it impossible to go back. Our country had civil conflicts, that resulted in the GENOCIDE of Tutsi people. Dad hid many Tutsi people in our house that were being killed by their fellow Hutu. He did it unnoticed because it was a secret. We were Hutu and none would suspect my father of hiding Tutsi people from being killed.
But one day they found out that father was hiding them. Thankfully, dad knew this before they came to search our house. He wanted those he was hiding to go at night to another safe place. When the Hutu came to search our house they found no Tutsis, but they yelled at father for being a betrayer and told us that we would be killed in their place if they didn't find them. From that day my parents took us in MUYOVOZI refugee camp when I was 5 years old and then we were taken to MTABILA refugee camp.
We lived a hopeless life in that refugee camp but we thank God we were Christians. My parents used to do hard work so that we could eat and have clothes. We lived so many years there. One day the Government of Tanzania and Burundi agreed to take all refugees back to their country by force. At that time refugees who had money decided to escape the refugee camp and go elsewhere; others like us were forced to repatriate.
When we arrived "home," things were not good. It took our neighbors and some other people from the ruling party less than two months to separate our family (this also was a long, bad story) until I found myself in KAKUMA refugee camp (Kenya). Here too, I am experiencing difficulties and challenges, but all in all I thank God that I am a Christian. I feel comfortable in Christ.
I am very sorry to say that I don't want to live in my country. I would rather die a refugee than be in a country that doesn't consider you one of the individuals that would make it better for a better tomorrow. I have been a refugee from my childhood and I am going to be a father in a refugee camp.
I love my country but my country don't love me.
Please, my prayer request is that I want like anyone else to live in a comfortable place where I will be treated valuable and loving. Thank you all.
*Not his real name.