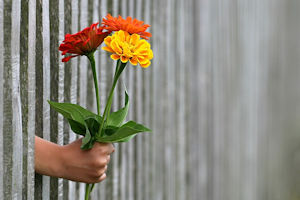 Sarafeen* first contacted AGC RSI in October 2017. Their family arrived in Bangkok in September 2012, but by the time she contacted us, she was caring for her teenaged children alone. Her husband was in the Immigration Detention Centre ... again. Farrukh had previously been arrested for overstaying his visa and incarcerated for 18 months before being released in May 2015. In May 2016 he was arrested again. His visa was still expired and he was not willing to return with his family to their native Pakistan. Two years after this essay was written, in April 2021 he was released again, but his months incarcerated have taken a toll.
I have been emailing with Sarafeen semi-regularly since that first contact 3 and a half years ago. I have long admired her resilience, strength of character and love for Jesus.
Two years ago, her daughter Maria wrote to tell me she had written an essay that had been published in an American on-line magazine. I was certain you would want to hear her words.
---
by BANGKOK REFUGEE YOUNG WRITERS CONTEST AWARDEE
I AM SEVENTEEN years old. I am a Pakistani Asylum Seeker. My personal hero is my mother! My mother's name is Sarafeen. She has been my hero since my childhood because she is an extraordinary woman. What makes her extraordinary is, how she smiles, talks, cares, inspires, helps, and positively reacts to her surroundings. I think that all that I am today is just because how I have seen my mother reacting to different situations and doing the right thing she was supposed to do.
My mother was an Urdu Teacher at our hometown in Pakistan. She is the strong pillar who is always standing there to support our family. She never forgets our birthdays or any moment of our happiness, celebration, and also she is always there when I or any other family member needed her in their difficult times.
When I was 16 I set many goals, and I just wanted to accomplish all of them, Sometimes it was so tiring, but whenever I used to see my mother's smiling face, it was always so relaxing and encouraging because her smile always reminded me to accomplish my goals. That year was so depressing for me that all I needed was the best counsel all the time. My mother's words were always inspiring me. I always knew that my mother is my real life hero.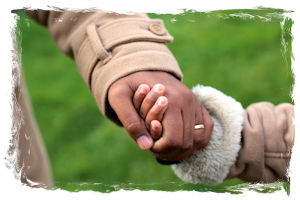 The first time when I saw my mother as my personal hero was on 1st August 2009. Everyone was running here and there to save their own lives because extremists wanted to burn everything. They did burn some houses before that, and now they were coming to burn our house too, but my mother held my hand, carried me, and brought me out of that danger. It was feeling like that was the last day of my life, but my mother (my hero) rescued me. When we reached a safe spot she took care of me there, too. Then for a few months life became harder because it was getting cold and we were living in a tent because our home was burnt. We had limited resources to warm up so my mother always used to give her blanket to my brother and me, so we can sleep comfortably. She did a lot for the family.
My mother has been through many challenges in her life. The other time I saw my mother as a hero was November 14, 2013. My father was caught by the Thai Immigration and was put into the Immigration Detention Center. My mother was sad, but how she reacted to this situation inspired me much farther, that if right now anything worse happens to me I know how to react and do the right thing even if my mother is not there with me. The way she reacted was, she was very sad, she even cried, but she took care of us, took care of every responsibility on herself. She never missed a chance of supporting our family. Until now without my father, my mother has never left us alone. She is always at our Parent/Teacher Meetings, our school plays, and our award ceremonies.
There were times when my mother was not able to decide what to do, but she taught my brother and me to trust God. Life is never easy, but she also reminds us that, "Nothing is hard until you make it hard for yourself!" I am inspired by every word which my mother says!
All that she does, she sets good examples for my brother, I, and many other people around her to follow. My mother has helped me grow physically and spiritually. Whenever I laugh she is happy. Whenever I cry her shoulder is my emotional support. Whenever I feel low, she is my support. She is a great leader too, because she can motivate, communicate, and lead people well. I love my mother as my hero! She has rescued, inspired, and most importantly taught me to be a hero myself! I feel complete and secure by having my mother (my hero) around me. I am so proud to call my mother my personal hero!
---
MARIA is a high school student and a follower of Christ. God has blessed her with wonderful and amazing people in her life who she loves. She is grateful to God for their lives as their contribution to her life makes her feel complete! She loves to meet and get to know new people.
Maria's essay was selected as an Honorable Mention in the Bangkok Refugee Young Writers Contest.
*All names are pseudonyms to protect identities.