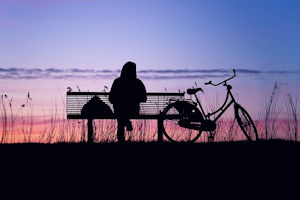 If you have a loved one that you would like to sponsor through Canada's Private Sponsorship of Refugees program, then you would be identified as the co-sponsor when working with the AGC as your SAH.
Perhaps you already know that SAHs work differently from one another. Some SAHs sponsor refugees directly. However, we are a sponsorship agreement holder that operates nationally. This means that we do not sponsor refugees directly; it is our churches that become sponsoring groups.
Although we speak regularly with our churches, explaining the refugee crisis and the need for more sponsoring groups, we receive far more emails asking for assistance than we have church groups looking for families to sponsor.
In addition, all sponsors must reside in the anticipated community of settlement. That means there would need to be a local AGC church in your community able to work with you to be able to partner with the AGC as a SAH.
Take the time to become familiar with the following important information at these 2 links:
After reading these links carefully, if you believe your loved ones are eligible, our best advice is to contact churches, mosques and organizations in your community to ask if they would be willing to sponsor your loved ones with you. When a church approaches their own SAH saying they would like to sponsor a refugee family, then the SAH is able to help them do that, whether that is us or another SAH. We do not have church contact information to give you; there is no way to know when churches will be in a position to be able to help.
Remember that sponsors must live in the expected community of settlement, so that will limit your search for sponsors to your own community.
We are a very small association of churches, and it is unlikely that we will be able to assist you, but if you can This email address is being protected from spambots. You need JavaScript enabled to view it.:
what city you live in (or what area if you live in the

GTA

)
what kind of

financial support

you are prepared to provide, and
if you have a

team of people

ready to work with you, or if you need the church to supply some of the Settlement Team people,
then we will contact any AGC churches in your area to see if one may be in a position to work with you to help your family.
If your loved ones have employable skills and can speak English or French, then Canada's Economic Mobility Pathways Pilot program may be a better option for you. This new program combines refugee resettlement and economic immigration. It's a pathway that helps skilled refugees immigrate to Canada through existing economic programs, and gives employers access to a new pool of qualified candidates to fill job openings.
We hope you find the above information helpful.