The Guide for Sponsorship Agreement Holders to privately sponsor refugees (IMM5413) is IRCC's guide to refugee sponsorship. This guide, available on-line or as a hard copy, provides information related to who can be sponsored and much more.
According to the 1951 Convention, a convention refugee is defined as any person who
"owing to a well-founded fear of being persecuted for reasons of

race,
religion,
nationality,
membership in a particular social group or
members of a particular political opinion,

is outside the country of his or her nationality and is unable, or owing to such fear, is unwilling to avail himself or herself of the protection of that country; or

does not have a country of nationality, is outside the country of his or her former habitual residence and is unable or, owing to such fear, is unwilling to return to it".
A refugee is first and foremost a human being, a person with rights and dignity. But through circumstances beyond their control it has become impossible to live peacefully with dignity in their country of origin.
The 3 Durable Solutions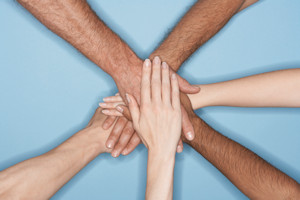 The UNHCR has identified 3 durable solutions for refugees:
voluntary repatriation
local integration
resettlement in another country
Voluntary Repatriation
This is only a durable solution if a refugee chooses to voluntarily return to their country of origin in safety and with dignity.
Local Integration
Local integration occurs when permanent settlement is possible in the country where a refugee has sought refuge. Local integration is said to have occured when the family:
can move freely around that country,
may leave and return to that country,
are able to earn a living, and their children are allowed to attend school,
has no threat of forcible return to their country of origin,
has the possibility to acquire citizenship or permanent residence status.
Resettlement in Another Country
Refugees are eligible for resettlement to another country only when voluntary repatriation to the country of origin and local integration in the country of asylum are not available as durable solutions. Indeed, to qualify for Canada's PSR programs, the principal applicant must demonstrate that they cannot return to their country of origin, and that they cannot integrate in the country of refuge, and that resettlement is the only possible solution for them.
If you believe the person(s) you would like to sponsor meet(s) the criteria, and you are part of an AGC church, then the refugee will need to complete the AGC's pre-screening form. This information will help our SAH representative determine if the refugee is likely to be found eligible by a Canadian Visa Officer during their Visa Office Interview. Only then will we submit a Private Sponsorship application under our SAH agreement.